The Legend Of The Blues Wizard

            DVD On Sale Now!

          $10.00 + S&H Fees

To purchase a copy of the DVD, visit our online store.

                                             Keith Kifer is a:

                                          *Touring Bluesman

                                          *Businessman

                                          *Inventor

                                          *Philosopher

                                          *One of a kind

                                            instrument maker

                                          *Ex Moto-Cross racer

                                          *Custom Hot Rod painter

                                          *UFO crash site investigator

                                          *Guest Speaker

Some say he is Gandhi, Thomas Edison and Blues King Robert Johnson all rolled into one.

Others say he is simply a mad monk who lives in a fantasy world and suffers from Illusions Of Grandeur .

Filmmaker Dave Wagner spent 2 years following Kifer, his singer Rosie Mac and drummer Bucky on their quest to go from playing the streets of San Diego to the sound stages of Hollywood and beyond.

The Wizard wants to hit the BIGTIME...one way or another. His gameplan includes a one man assault on all major American media outlets like no one has ever done before.

Is Keith a self promoting genius destined for fame and fortune?

                      Some legends are STILL being written....

                  THE LEGEND OF THE BLUES WIZARD

Copyright 2014 Bleedstreet Media

Looking For A Genuine Blues Wizard Custom        Guitar Or Bass?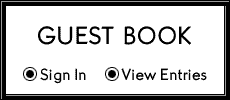 Movie Length aprox. 75 Minutes Long

                        Not yet rated.